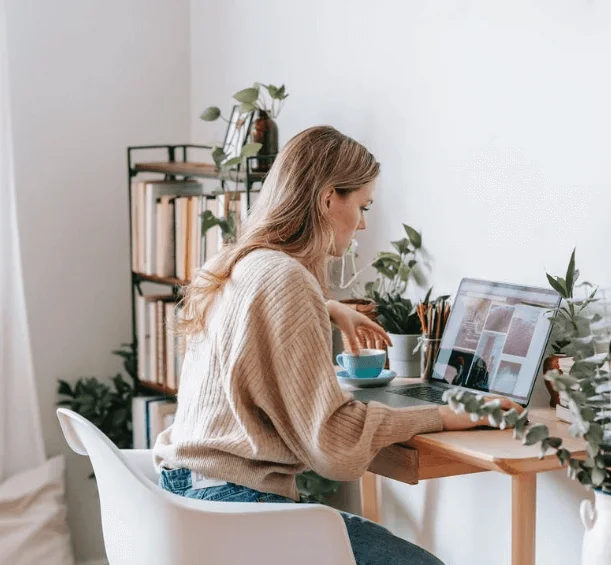 Contract employees who want to get a home loan can sometimes find it challenging. Traditional mortgages often lean towards an income that can be verified easily with W-2s. Income taxes for contract employees can sometimes get complicated and can further compound the problem.
Fortunately, there are alternatives available to help self-employed or contract workers in these situations.
A no-doc mortgage, also known as a no income verification, requires less documentation and may even close faster! While these types of loan products were considered risky in the past, today's growing independent workforce has made no-doc loans more common.
No-income mortgages now come with extra protection for consumers and are a viable alternative to conventional loans.
How do no-doc mortgages work?
A no income verification mortgage is a type of loan that doesn't require borrowers to submit the standard income requirements such as W2s and tax returns. Lenders allow you to provide other proof of income like bank statements to show that you are a reliable borrower.
No doc mortgages are popular among self-employed home buyers since they could easily access the docs of whatever income was needed to qualify.
Types of No Document Mortgages
Bank Statement Mortgage
With bank statement mortgages, lenders determine a borrower's income based on average deposits made into personal or business accounts over a 1 to 2-year period.
This is a good option for people who get deposits regularly and can be easily documented using bank statements.
Asset-Based Mortgage
This type is also known as an asset depletion loan, wherein lenders qualify you based on 100% of liquid assets divided by your loan term. To illustrate, a person who has a $2 million net worth applying for a 20-year fixed asset depletion loan would have $100,000 per year of qualifying income.
This is ideal for homebuyers with a high net worth.
No Income No Asset Loans
NINA loans are suitable only for investment properties and are approved based on estimated rental income for the property you plan to buy. Usually, as long as the rent covers monthly mortgage payments, no income or asset proof is needed.
This is a good choice for real estate investors with enough savings for large down payments.
When should you get a no income verification mortgage?
If you plan to buy a house and can't verify your monthly income, have complicated tax returns, or can't stand the hassle of providing tons of paperwork, a no income verification mortgage is a good option.
Keep in mind that lenders underwrite self-employed income differently than salaried earnings since income isn't guaranteed. They take extra caution about a borrower's earning history and income stability.
Are today's no doc loans safe?
No-doc mortgage lenders must follow federal laws to verify if a buyer can repay a loan with proof of cash flow or assets.
Ask our loan officers if a no-doc mortgage is the right loan product for you.