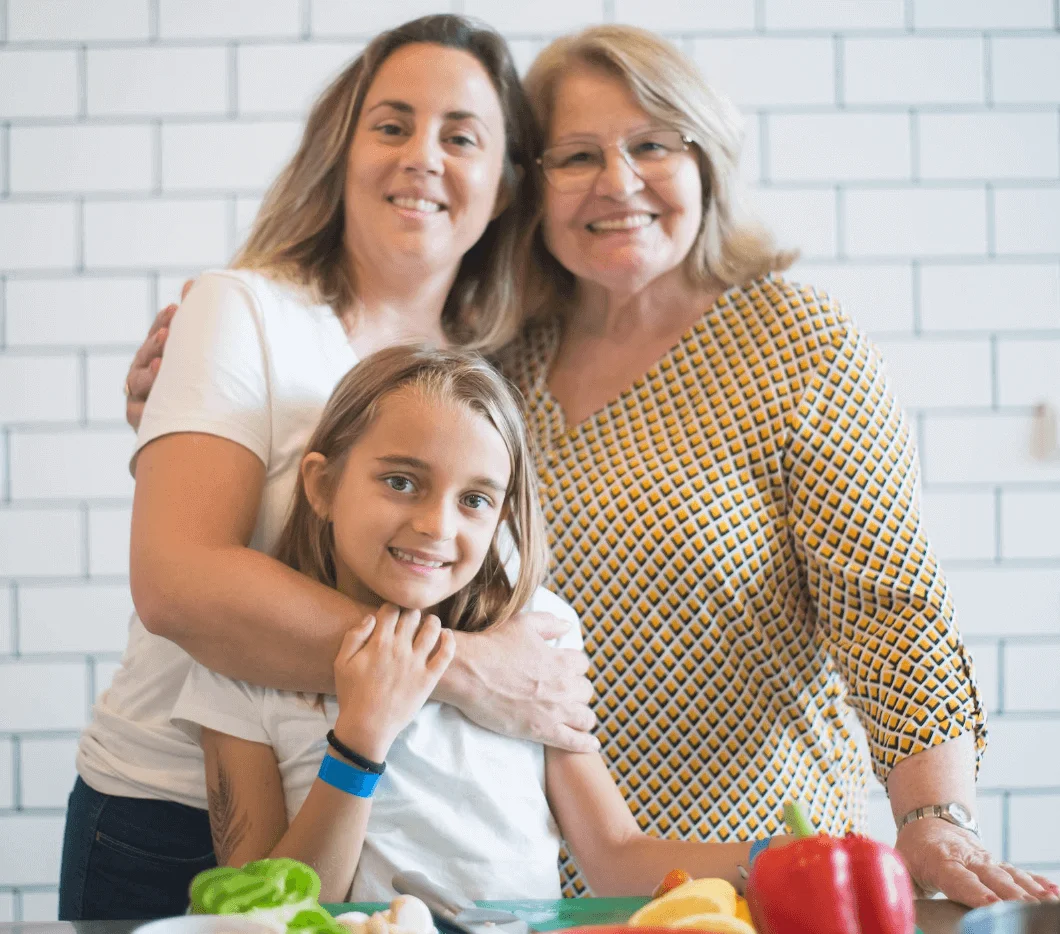 If you are facing a financial or health-related problem or simply going through a new phase in life, you may be thinking about sharing a home with close family or extended family members.
Many people have decided that living in a multigenerational home answers their problems. The number of American adults who have lived in a multigenerational home has more than doubled compared to forty years ago.
It's no surprise that more and more families are choosing this setup for practical reasons.
The question is, will this work for you and your family? Let's dig deeper into how this works and look at tips on making a multigenerational home work for you.
How do you define a multigenerational home?
According to the Pew Research Center, a multigenerational home comprises three or more adult generations. This means grandparents and grandchildren living with you under one roof.
There are multigenerational homes with both sets of in-laws, an uncle/aunt, and even a great-grandparent too!
How do multigenerational homes work?
Multigenerational living can vary from families sharing most or all living areas to having separate living sections under the same roof or property. There can even be separate entrances and multiple kitchens.
Bills and housework are often split among the employed, and parents benefit from having grandparents step in with caregiving when needed.
Grandparents also benefit by having their children and grandchildren available to take them to doctors' appointments, shopping errands, and social events with their friends.
What are the advantages of living in a multigenerational home?
The pooling of finances is one of the top benefits of living in a multigenerational home. Here are other reasons why more people are choosing this way of living:
Able to build closer relationships

Higher quality childcare or adult care

Better financial situation

Improved health for household

Chance to pursue education or higher learning
In an average household, the bulk of the income goes to the mortgage. Add child care and adult care, and the expenses can skyrocket exponentially.
People that live together can improve their financial situation while building stronger relationships among multi-generation family members.
How to make life easier while living in a multigenerational home
Living with family members has its perks, but it doesn't mean that conflicts won't arise. We share some tips on how to make it work:
Create separate spaces.
Privacy is one issue that needs to be respected in multigenerational homes. Private entrances and kitchenettes for every single family are a good idea to start with. For shared spaces, an outdoor patio can work where all family members can eat together in good weather.
Respect house rules.
A household must have rules, and all should follow them. Setting boundaries should be respected and observed by each family member for the living citation to work out. Tension will surely arise if there are rule breakers that can't be controlled.
A multigeneration situation works if you can keep it longer, and it pays off to be upfront with your expectations.
It can be as simple as knocking before entering another's room and no loud music playing past 10 pm.
Reward caregivers.
Taking care of the little ones can be exhausting. Show grandparents and auntie your appreciation by treating them to something fun and relaxing after watching over your kids. Reward them with a day at the spa or treat them to movie night with a hearty dinner once or twice a month.
Think that living in a multigenerational home is the right fit for you? In that case, you can ask our loan experts about ways to fund your new home renovation project or purchase a loan to set you up for multigenerational living.